i within afrohemian wall hanging
$

38.00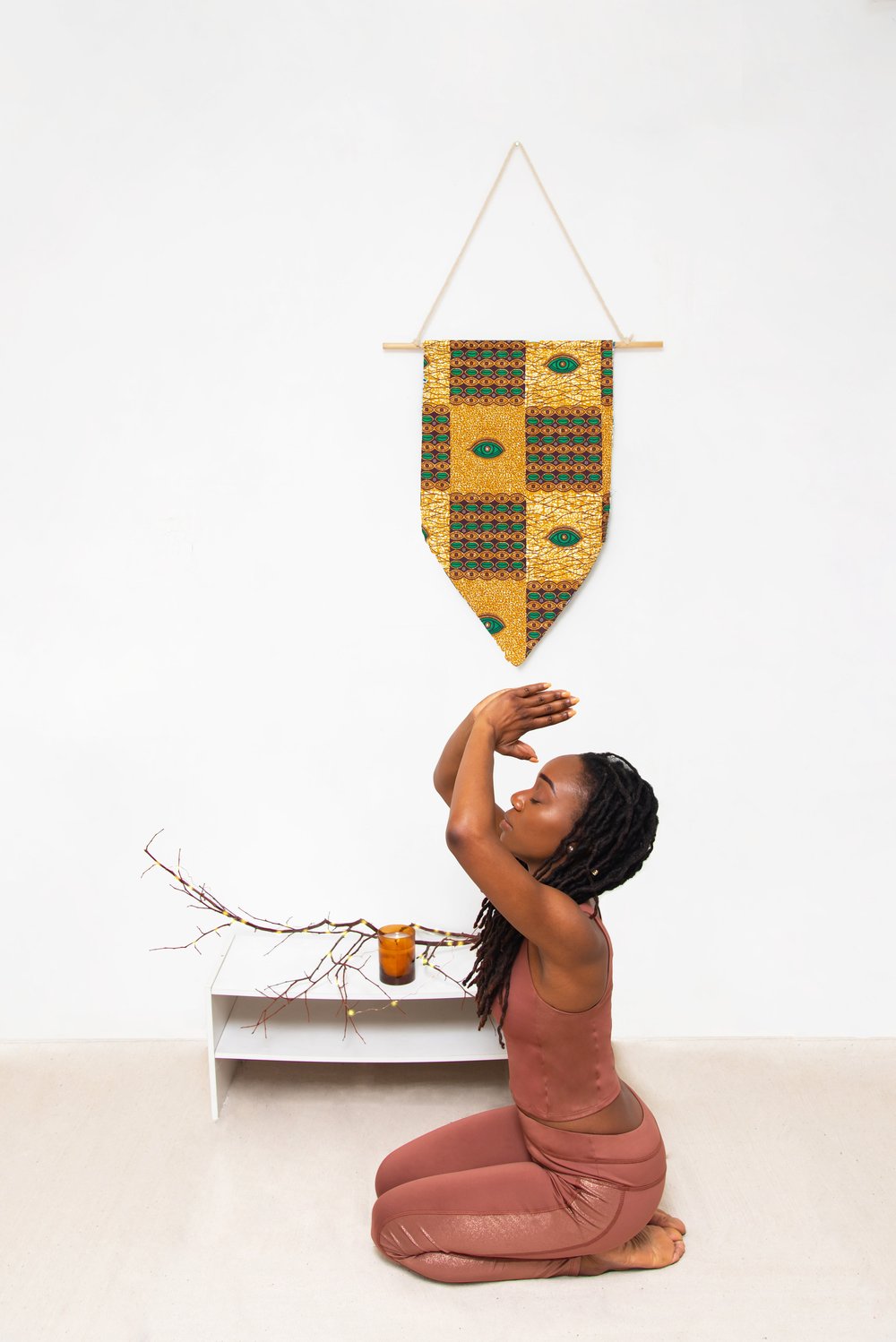 Make your sacred space beautiful and serene. You will enjoy this Afrohemian Wall Hanging above your desk, above your bed, in your living room, or any empty wall that could use a statement.
" All it takes to set the mood and intention
is sacred wall art and candle light."
- Bantu Babes
This is not your macrame, this is Ankara. But we love macrame too :) !!
This Afrohemian wall hanging features:
African printed textile using wax print technique on 100% cotton fabric which is sustainable
Cotton cording
Natural oak stick
Handmade
Raw stitched edges
Our "Midi" size measures: 17" L x 29" W and varies slightly; We cut each design to capture the beautiful prints so sizes may vary slightly by 1-2 inches.
We purchase fabrics locally so our products are sustainable with a low carbon footprint, earth-friendly, and humane

We buy fabrics from women-owned and micro-businesses
.///\\\..///\\\..///\\\..///\\\..///\\\..///\\\..///\\\..///\\\..///\\\..///\\\..///\\\..///\\\..///\\\..///\\\..///\\\.
Share